Welcome to the wiki!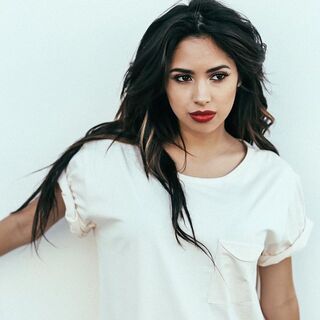 This wiki was created to be the ultimate database of all things relating to pop singer Jasmine V. We are still growing since this wiki was founded in January 2015 and currently have 98 articles. Wikis are available for anybody to edit and are completely free. You are welcome to edit any page and add your knowledge. If you have any questions, please contact an admin.
Jasmine Marie Villegas (born December 7, 1993), better known as Jasmine V, is an American pop and R&B singer. After many years of pursuing a career in music, she was signed to Sony Music at the age of 16.
Jasmine has been working in the music industry since she was eleven years old. She has released many singles and one extended play titled That's Me Right There. Her debut studio album is set for release sometime this year.
Click here to see all of Jasmine's songs
Ad blocker interference detected!
Wikia is a free-to-use site that makes money from advertising. We have a modified experience for viewers using ad blockers

Wikia is not accessible if you've made further modifications. Remove the custom ad blocker rule(s) and the page will load as expected.